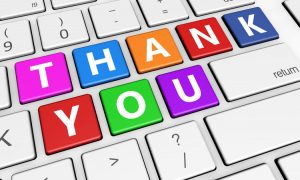 THANKS – is just not Enough!
We have received so many donations from so many places and everyone who starts to hear more and more about us wants to helps – thanks does not seem to be enough – we as a family are so grateful!
The people of Peacehaven and beyond have donated things for us to sell at stalls and we as a family sell everything we are given at these sales at every opportunity that we are given.
We would like to mention all the kind people who have helped and donated to our fund raising…
………………..
Natalie Farley, Vanessa Breeds, Beth Farley, Ken & Pat Harman, Pauline Jutten, Nicky Parsons & sister, Andy & Maria Gamble, Nigel our local Peachehaven butcher, Toni Patching, Lisa Philpot, Cathy Tutton Gasper, Lynda Goncalves, Sonya Taylor, Lisa Sutton, Margaret & daughter ( local Peacehavener ), Susan Baker, Irmgard Buschmeier, Mick & Richard Luxford, Peter Tomkins, Robert Niemann, Babs Clark, Dave Luck, Wendy Clinton Hall, Paula Morris, Jazmine Stacey, Lucy Brown, Paul & Kim Vernon, Gaye Cheal, Francesca Clementis, Freya Clementis, Andy & Mel Collenette, Heather Van Dyke, Pam Gamble, Jacqui Palmer-Jenner, Alfie Tyler, Toni And Jason Patching, Gaye and Richard Cheal, Kath and Brian (my neighbours), Aneela Shahzad, Paradise Park, American Express retirees, Alf and Dorothy Perry, Christine Wickham, Sarah Witten & Mum Linda for driving donations down to us, Collette and family from Saltdean, Steve James, Anne ( carnival committee), Felicity-Ann Hall, Adrian & Maureen Gill, Sue Birch, Diana Crook, Thomas Walkley, Olive & John Tullett, Robert Duffield, Suzanne Farris, Kati Innes, Karen Sexton, Suzanne Vanheyningen, Christian and Brigitta Rosenrunge, Kate Davies, Irene Beardwell, Anna Appleton, Mavis Jonas, Jean Taylor, Jan Walker, Abba Heating, Yvonne Preece, Peter & Jackie Amey, Brian, Eileen Difaur, Glynis Randall, Lynda & Chris Duhigg, Chris English, Gas Smart Heating, Bob Thompson, Beryl W, Maureen & Adrian Gill, Shiela &Sid Eastman, Victor Wing Loke, Deborah Baker, Bob (Bob's retro market ), Susan Drayton
……………….
We have received so many donations of items from so many places and this now continues to be the case – we will update this page as we go along!